By submitting this form you are agreeing to receive occasional, relevant communications from Aquent.
Discover national and regional salaries for creative and marketing roles in:
Design
Development
Digital Marketing
User Experience
Content
Project/Account Management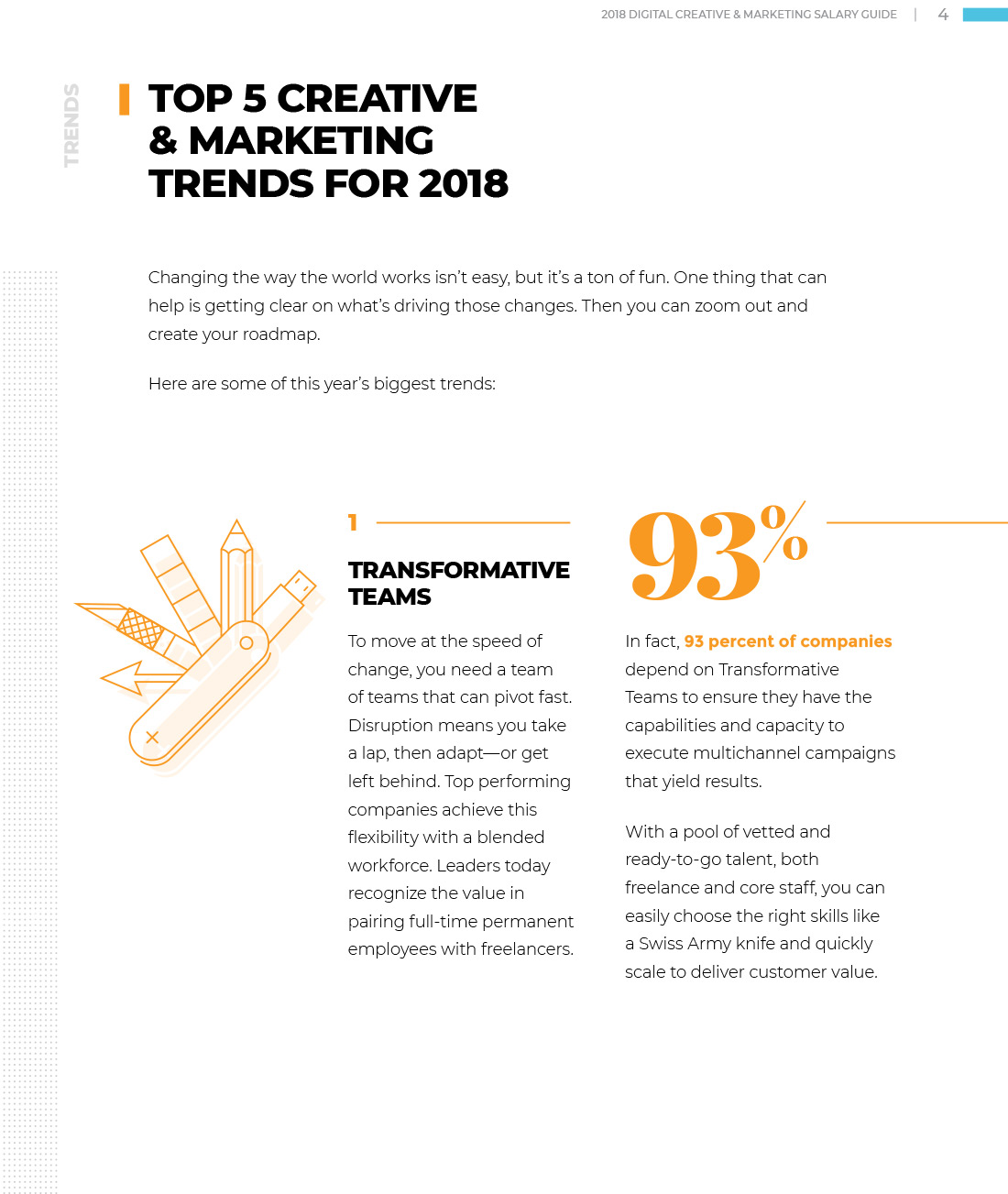 Plus: the year's hottest creative and marketing trends, a self-assessment planner, and many more resources to help you and your team crush it in 2018.
Can't wait to meet great creative talent? Get a quote for your specific location and needs by connecting with us at 855-767-6333 and aquent.com.