Inside you'll find:
6 essential skills, 18 core capabilities
How to spot the right hire
The new "Marketing Buzzword Alert Barometer"
Tips on managing Digital Transformation and improving the Customer Experience
Download Your Free Copy
By submitting this form you are agreeing to receive occasional, relevant communications from Aquent.
Day by day it gets more difficult to draw a line between marketing and digital marketing. The space in between has become a blur. What's clearly in focus though, is that marketing's changing. Teams are being held to a new level of accountability, relying on data like never before, and working to transform themselves to drive growth.
Learn how to transform your team, your brand, and your marketing program results with the new Digital Marketing Hiring Guide.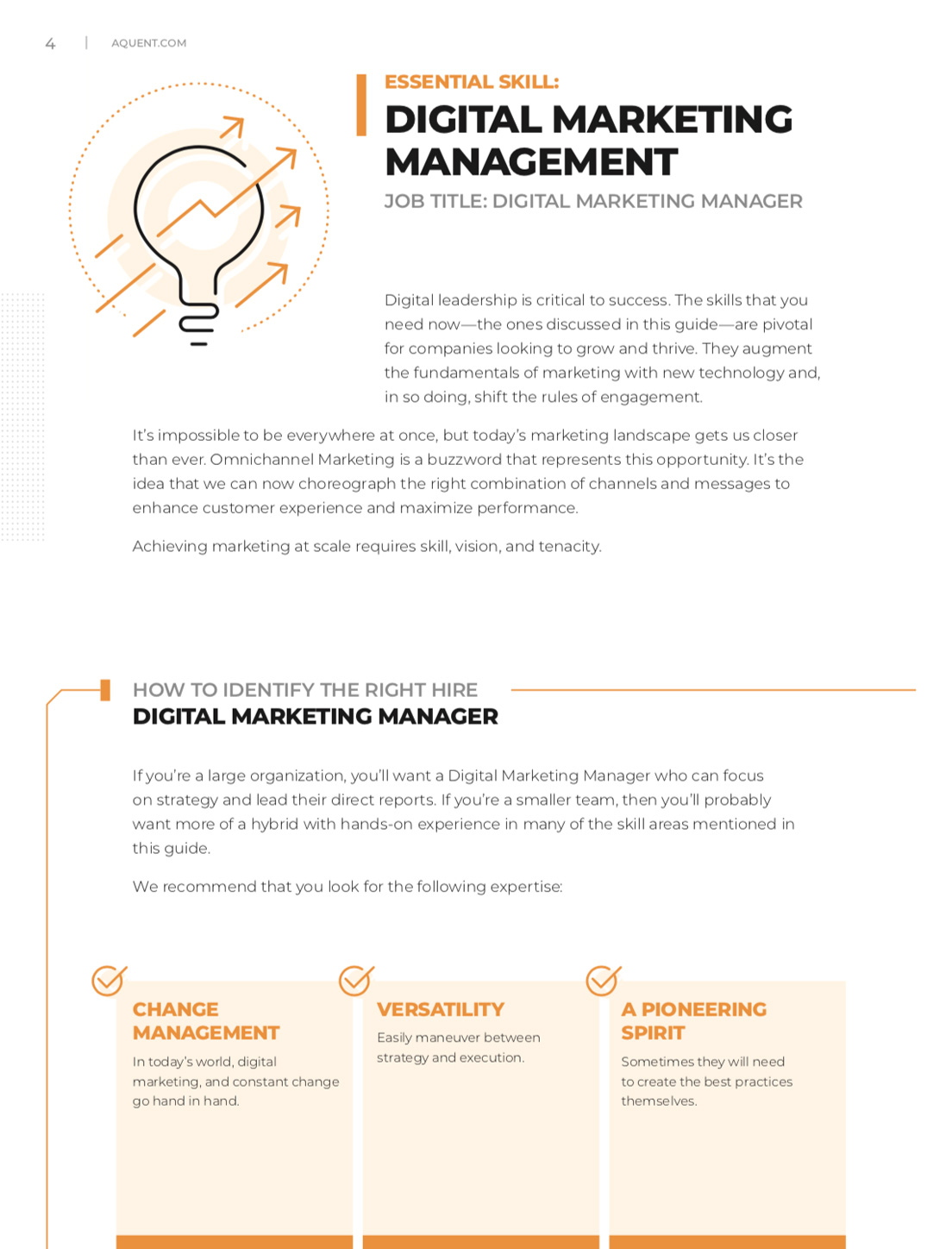 Can't wait to meet great creative talent? Get a quote for your specific location and needs by connecting with us at 855-767-6333 and aquent.com.